Yesterday, my sister and I found ourselves waiting in an extremely long line waiting for the colossal holiday sale to open. As this was my first time attending, I had no idea there would be such a large crowd! I should have known that Portlanders are dearly beholden to their local handmade crafters (having attended the monthly Crafty Wonderland events at Doug Fir).
We endured the line to be pleasantly surprised that we were among the first 200 – which meant that we left with a bag of lovely swag!
Good times were had browsing among the 200+ artists and crafters' goodies. Some Christmas shopping was done and I couldn't help but treat myself as well. I hope you enjoy the pics of some of the things I found endearing.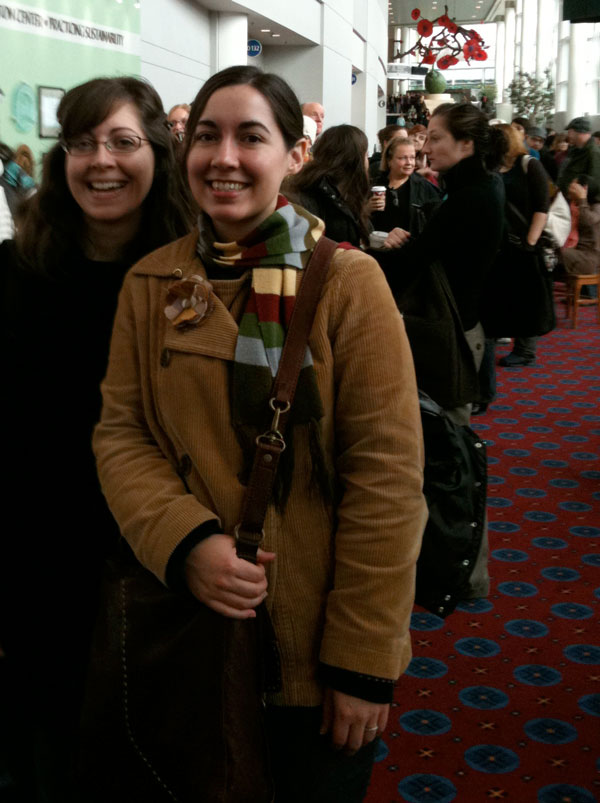 Waiting in line. If you look closely the line goes all the way up the stairs, around the corner and out of view.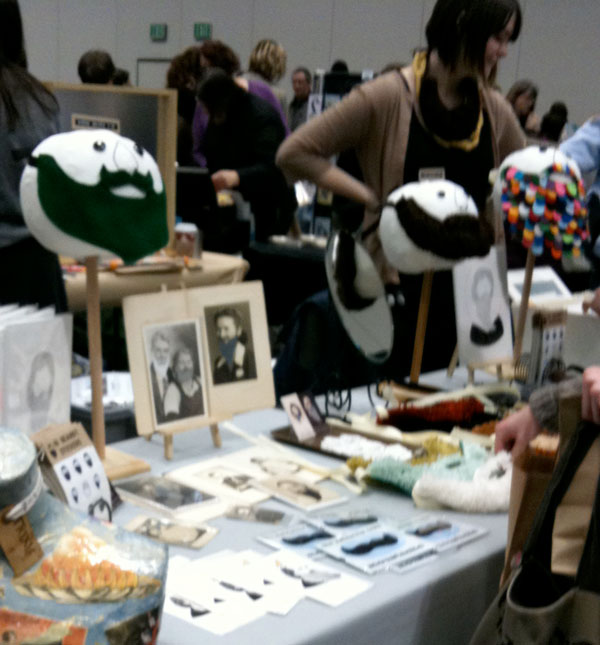 Beards! Made out of felt and yarn. Find the beard of your dreams at imadeyouabeard.com
Felted pickles in a jar, and other cute stuff from Shamui. View her work at flickr.com/photos/shamui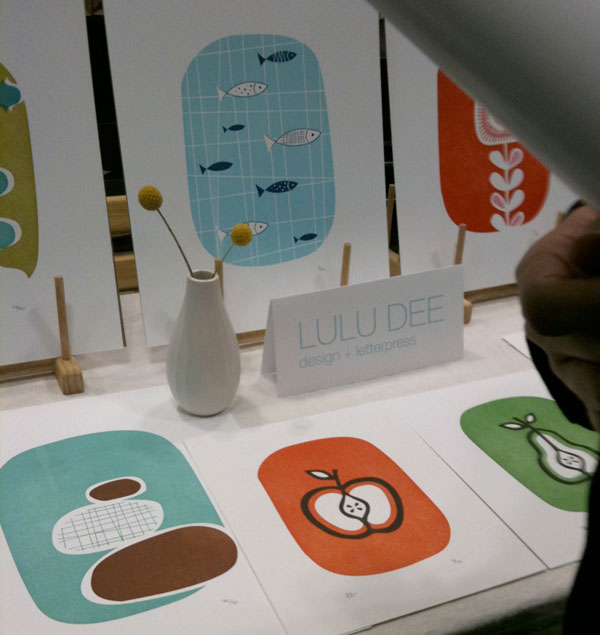 Beautiful letterpress art from Lulu Dee. Visit their shop at luludee.etsy.com